Welcome to Derby Manor
An Edwardian Hotel with a contemporary twist.
Where traditional service, excellent cuisine and a relaxing atmosphere is our mission.
Luxury Bournemouth Hotel
Derby Manor Hotel & Restaurant has recently undergone a full refurbishment to provide a relaxing and, we hope, tranquil atmosphere.
Every room at Derby Manor has been designed and decorated to the highest standard.
Each bedroom has deep pile carpets, individually designed wallpaper, Versace inspired furniture to provide a unique and welcoming experience. Whilst the modern bathrooms allow the stresses of every-day life to be washed-away.
After opening its doors to the public in Feb 2016, After completing an extensive refurbishment programme, The Derby Manor has become the best place to stay in Bournemouth.
Reaching number 1 spot on Trip Advisor for BEST hotel in Bournemouth and Dorset after only 6 months and retaining this prestigious position ever since. The Derby Manor is now showing 16th for the best hotel in the whole of the UK. (Above correct as at 27th of July 2017)
As a "Family" run privately owned Hotel, we aim to give all our guests 100% satisfaction when they come to enjoy their stay with us, booking.com ranks us as "Exceptional" Expedia and Hotels.com also as "Exceptional"
At the Derby Manor Hotel, you can enjoy a luxurious stay with us including continental and Full English breakfast, Weddings, Conferences, Special Occasions and Special Events that we hold here on a regular basis.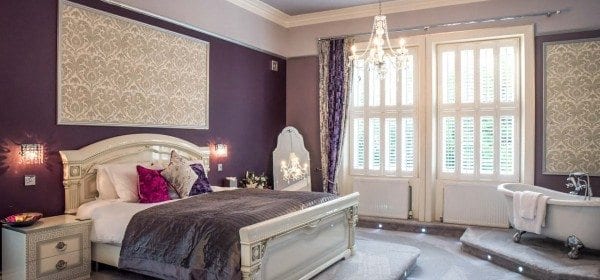 Derby Manor Hospitality
Award-Winning Afternoon Cream Teas, Luxurious Breakfasts, Weddings, Conferences, Special Occasions, Special Events.