Bournemouth Tourism Awards
James from Derby Manor & Shades Restaurant discusses his thoughts on winning the best afternoon tea award in the Bournemouth Tourism Awards 2017.
Nominated in Two Categories
Simply being nominated for two categories in the Bournemouth Tourism Awards 2017 was surprising enough.  We certainly believed that we deserved to win both categories, but having launched in 2016 we don't necessarily have the same exposure as other Bournemouth-based hotels and restaurants.
The two categories that we were nominated for were the "Small Hotel Award" and the "Best Afternoon Tea Award". The Small Hotel Award was judged by a panel from the BTAs and the Best Afternoon Tea Award was down to a public vote.
We weren't certain about how the judging panel would decide the winner of the Small Hotel Award. In contrast, we have a wonderful community of guests that we were certain would support our family-run hotel by voting for us in the Best Afternoon Tea Award.
On the Night
We were confident about our chances approaching the evening and we were placed on a fantastic table with other groups and businesses that took home awards in their own respective categories.
The evening was going well and the award for best afternoon tea award was announced about half-way through. To our delight, Derby Manor was announced as the winner! We walk up from our table and graciously collected the award and smiled for the all-important press photos.
A Word of Thanks
Winning best afternoon tea is a great achievement for all the staff at Derby Manor and well deserved. Most importantly it was won by votes from the public. It has been a great effort by all the staff since we launched last year and we are very proud of the whole team. We would also like to extend our thanks to the BTAs, the voters and all our guests that have dined and stayed with us at Derby Manor.

Written by James Milligan, Managing Director of the family-run Derby Manor Hotel & Shades Restaurant.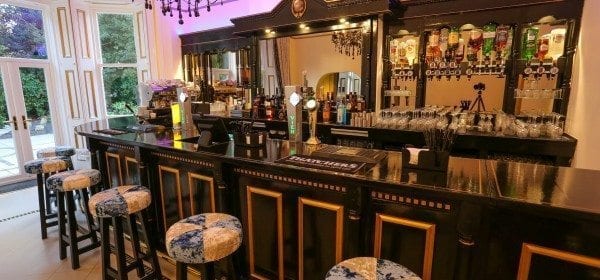 At the Derby Manor Restaurant